LV
Zürich 2022
Exhibition panel
a.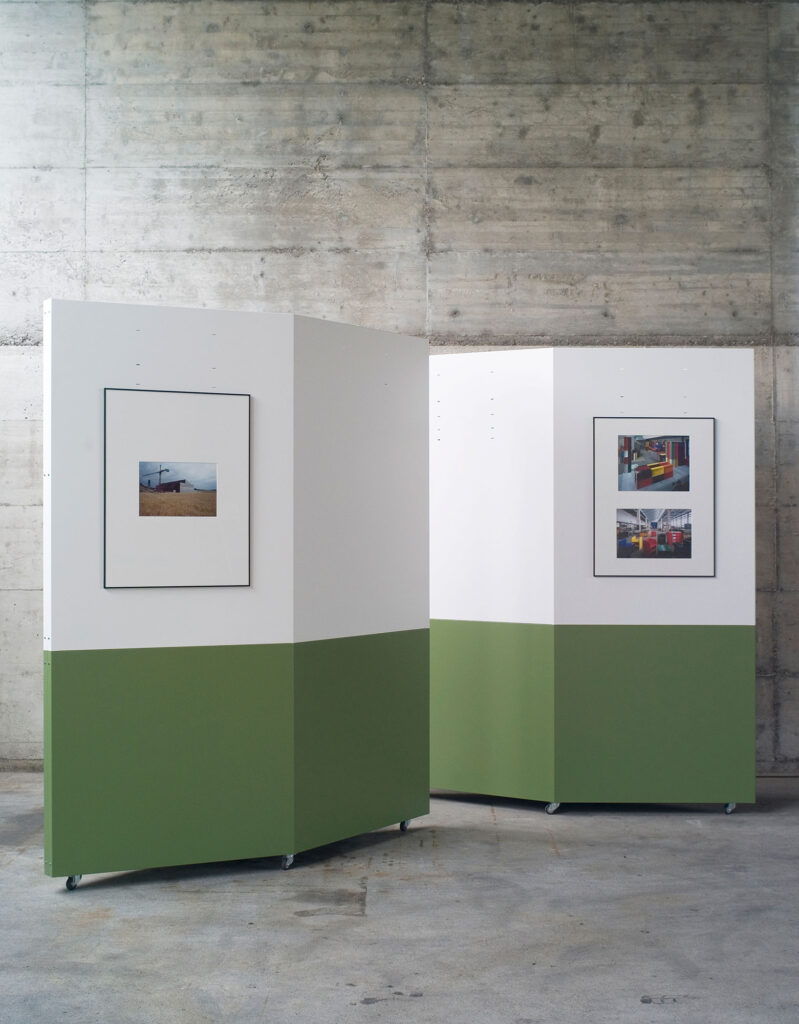 Made by Lehni, 'Rombo' is a panel on wheels for exhibitions with its anchoring system for paintings and/or works in general. Its rhomboid shape offers four exhibition panels measuring 100 x 2300 cm and gives strong stability against possible tipping over.
Rombo is designed to subdivide spaces in general. Aligned in a continuous line, they can form a true wall.
Manufactured in aluminium and equipped with wheels, it allows easy mobility, even with works already placed on its four sides.
Its shape, illuminated by diffuse light, offers excellent chiaroscuro effects.
Power-coated aluminium totally in white, white and reseda, RAL colours at choice.
193 x 59 x 235 cm